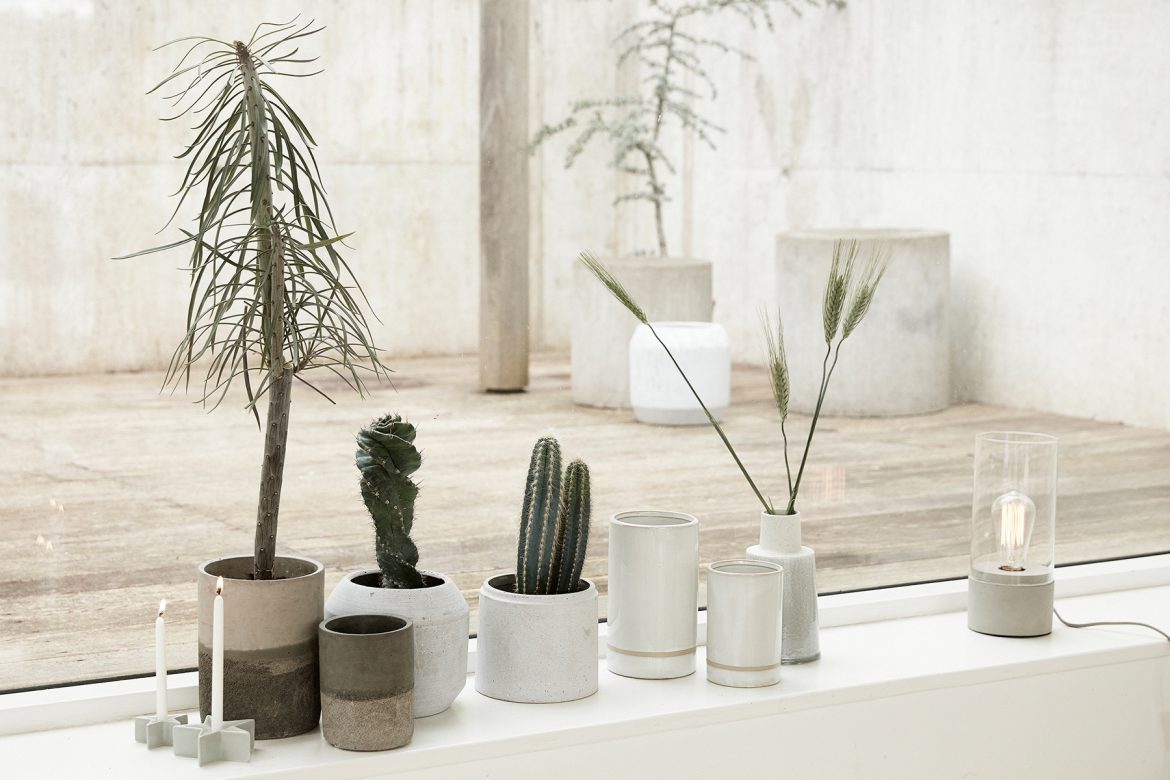 We have a confession to make. Team Nordic Muse is a bunch of crazy plant ladies. We love to bring the indoors inside, look after our beloved foliage, and watch the greenery grow. We just cannot get enough of rubber plants, fiddle-leaf figs, ferns, or monsteras. A benefit of having all these amazing plants at home is that we can put them in beautiful vessels from our favourite Scandi brands.
A crucial part of looking after your plants is giving them a bigger home as soon as they have outgrown their old pots. Some identifiers for this are when the roots peek out of the drainage hole, when the plant stops growing, or when it dries faster than normal. To keep your greenery healthy, you should move it to a bigger pot. Here are some tips on how to re-pot a leafy friend properly:
Find a new pot
Maybe the most fun bit of the re-potting process is finding a new pot. Make sure it is at least 2 inches bigger in diameter than the old one. Also, keep an eye on the depth. The new pot should have enough room for the roots to grow.
Loosen the roots
Once you have removed the plant from the old vessel, loosen the roots gently with your hands. This step also gives you a chance to check for any damaged roots that can be trimmed.
Add some soil
Fill the bigger pot with fresh soil to give your plants a kick of nutrients. The pot should be filled by a quarter before you put the plant in.
Rehome and water
Set your plant in the new soil and make sure it sits in the middle of the new pot. Now add more soil around the roots so they are nicely covered but not densely packed. Even out the soil on the top, water it generously, and enjoy!
Nordic Muse offers a broad selection of plant pots in different sizes and materials such as ceramics, stoneware, jute, or concrete. Taking inspiration from Scandinavia these minimal and textured vessels are a great addition for any home.