Meraki Eco Wheat Straw Toothbrushes
Meraki toothbrushes made of 55% wheat straw and 45% PP. The brushes are made of 100% nylon. Hardness: soft/medium. Each pack contains 3 tooth brushes.
Diameter: 18.5 x 1.5 cm
27 in stock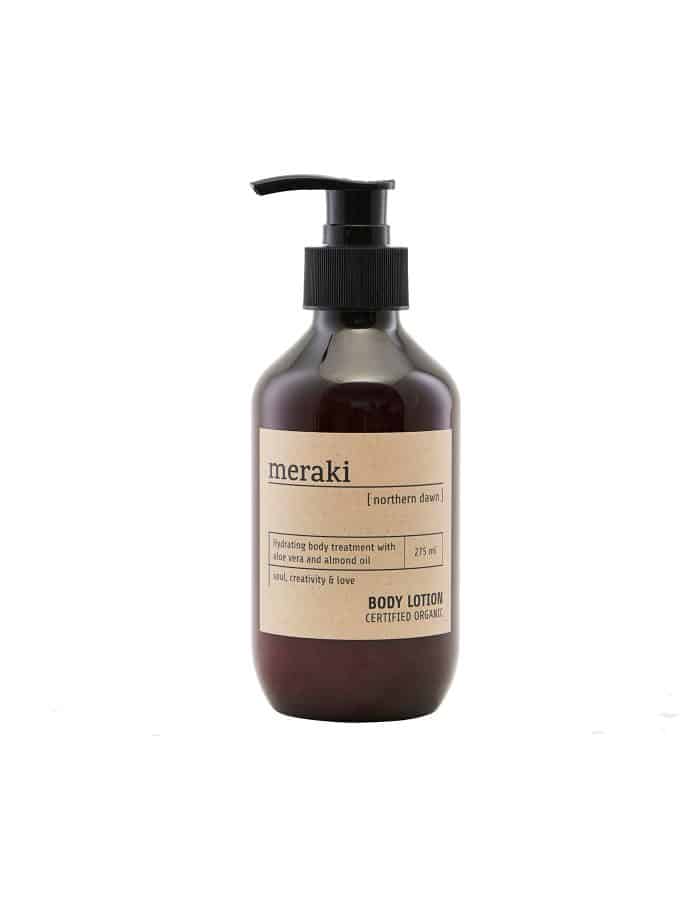 Well-being, Body
Meraki Body Lotion in the scent Northern Dawn contains organic aloe vera and almond oil, which keeps your skin soft and moisturised. The pleasant-smelling lotion is certified organic, suitable for all skin types and can be used daily. Due to it simple and pure container, you can easily leave out in the bathroom. Store at room temperature. Does not contain: Colorants, endocrine disruptors. 275 ml / 9.3 fl.oz WE ARE PASSIONATE At Meraki their heart takes part in everything they do. They make an effort to develop care products with ingredients that are carefully chosen due to their quality and natural aromas. Meraki make it a point of honour to create honest and reliable skincare products. Their mission is to make it easy for you to choose the best products for you and your loved ones.
£

16.00