Simple Gold Cuff Bangle, Forever Lasting
View basket
"Simple Rose Gold Bangle, Forever Lasting" has been added to your basket.
Gold cuff bangle with a classic design. This simple bangle is made from stainless steel and looks perfect as a single or as a stacking companion when worn with multiple designs. The open cuff allows for an adjustable fit without any fuss; directly open and close by manipulating the bangle straps.
DIA: 6cm / 100% Stainless Steel Base / Gold Plated
We make every effort to carefully select products based on pure and simple design. There is a focus on creating a common thread throughout our collections, whilst incorporating the trends of the time. Our vision is to deliver a product offer that reflects Nordic simplicity, good craftsmanship and high-quality design.
Out of stock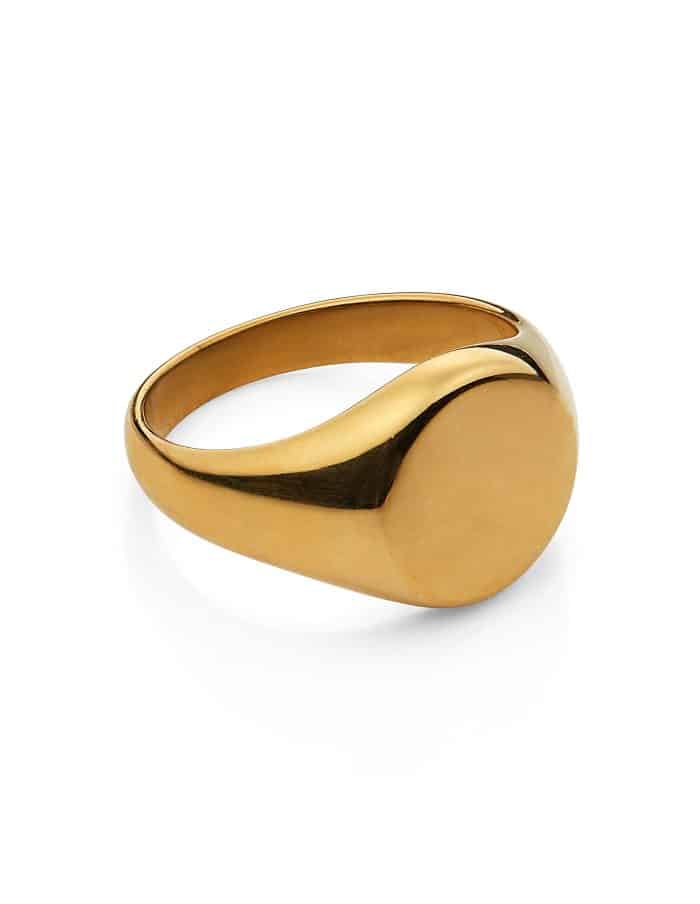 Rings
The round signet ring adds a touch of instant cool to your hands. This combinable statement ring is made of tarnish-proof stainless steel, which is hypo-allergenic and guaranteed to keep its colour. Giving you peace of mind while washing your hands, or taking a shower while wearing it this ring is made to last forever. Available in three sizes. Tarnish-Proof Gold Plated Stainless Steel / Premium Gift Box Included Ring Sizing: Small = L (DIA: 52mm) / Medium = N (54.5mm) / Large = P (57mm) Inspired by vintage jewellery the Golden Hues Collection is everything an accessory fan can dream of. There are rings to stack, earrings to combine and necklaces to layer. The more the better.
£

22.00